On January 5, the Ho Chi Minh City Tourism Association held the Fifth Congress for the 2021-2025 term. Nguyên Thi Khanh was re-elected president of this association.
>> HSBC: Vietnam has the highest growth rate in Asia
>> Make cultural heritage an asset for national development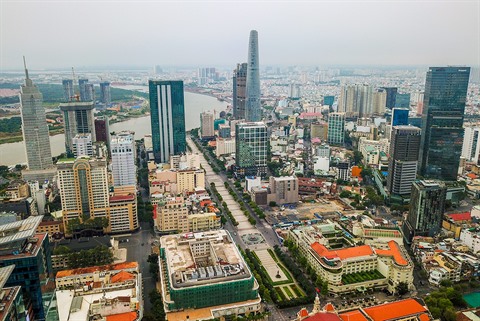 A corner of Ho Chi Minh City. Photo: VNA / CVN
Ho Chi Minh City Tourism Association President Nguyên Thi Khanh said that for the period 2021-2025, based on the city's tourism development orientation, her association will develop a plan for tourism development. action for the entire term, for each year and the development direction for the next term until 2030. Likewise, the association will constantly make efforts to implement various solutions for the Ho Chi Minh Tourism Service -City, and Vietnam in general.
The association continues to deploy the domestic tourism revival program with activities in line with the "New Normal", strengthens its coordination with services and agencies to achieve business support solutions, in particular to develop new products and services .
According to Nguyên Thi Khanh, the COVID-19 epidemic is still complicated. For the period 2021-2025, the association will promote the spirit of innovation, will closely monitor the situation to promote the development of its members and businesses. Over the period 2015-2020, the association has accomplished its role as one of the most prestigious tourism associations in the country.

VNA / CVN