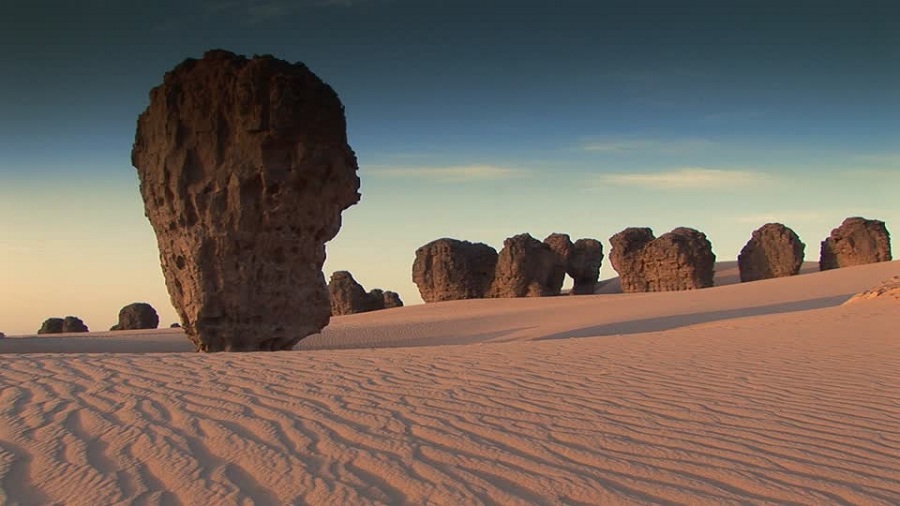 Algeria's natural tourist wealth does not attract tourists. DR
The government is proposing to implement a "destination Algeria" plan through a series of measures, we read in the Action Plan which will soon be submitted to Parliament.
As such, the government plans to support the action of travel agencies and the facilitation of visa procedures for the benefit of foreign tourists, to encourage the use of travel incentive formulas through charter flights in order to strengthen the attractiveness of the tourist destination Algeria while relying on the contribution of diplomatic and consular representations abroad.
It also intends to promote the emergence of tourist centers of excellence, meeting international standards, particularly of a cultural and religious nature and at the level of the regions of the South, as well as developing domestic tourism by completing the modernization and rehabilitation program. of the public hotel park.
The actions envisaged also include the orientation of tourist investments and their adaptation according to the needs of internal tourist demand and the specificity of each region, as well as the establishment of thematic tourist circuits.
For investors, it will be a question of providing them with land bases for the creation of light and modular structures, under sustainable development and within the framework of the development of internal tourism, with its various sectors and particularly hydrotherapy.
The government will work to revive the Algeria Tourism Quality Plan (PQTA) and improve the performance of the training apparatus.
Reactivating the National Tourism Council (CNT) and drafting a draft law on tourism are also among the actions listed.
As for the economy of culture, the action will focus on "the establishment of mechanisms which will make it possible to establish the appropriate and efficient conditions for the launching of a real film industry, based on the incentive to invest. and the liberalization of initiatives aimed at making Algeria a regional and international film production and filming center ".
In this context, the government intends to carry out immediate actions, including in particular, the restructuring of public enterprises in charge of cinema through the creation of the Algerian cinema center in order to standardize and facilitate the procedures for the organization, management and monitoring of the film industry.
RC