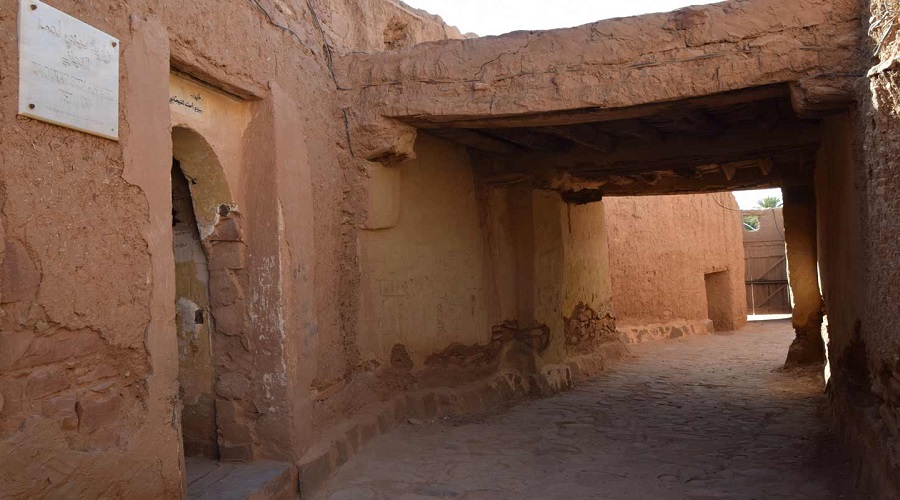 Entrance to the Tidjaniya zaouia ". DR
The slogan of economic exploitation of cultural heritage in Algeria must be concretized by the revitalization of heritage sites across the country for the promotion of domestic tourism, said Bendouda, Minister of Culture and Arts, during his visit to the wilaya of Laghouat. , reports APS.
Stressing that her sector was working on the census of the tangible and intangible heritage that the country conceals and its revitalization by ensuring the preservation of its civilizational and historical identity, the Minister cited, in this sense, the renovation operations of the various palaces and monuments.
Bendouda kicked off the renovation project of the ancient mosque "Sidi Mohamed El-Habib Tidjani" located in Ksar Ain Madhi, for which an envelope of 40 million Da has been released. The project deadlines are set at one (1) year.
According to the explanations provided to the ministerial delegation, the most important space under restoration is the birthplace of Sheikh Ahmed Tidjani "founder of Tidjania".
The Minister also received exhaustive explanations on the project to redevelop the "Qourdane" ksar in Aïn Madhi and the Tidjane family cemetery.
The General Caliph of the brotherhood, Sheikh Mohamed Ben Ali El-Arabi Tidjani, received the Minister of Culture and Arts at the headquarters of the brotherhood in Ain Madhi.
On this occasion, the General Caliph of the brotherhood stressed the importance of taking charge of historical monuments of a religious and spiritual nature, including the Zaouia Tidjania.
The minister's visit ended with the inauguration of the regional theater (700 seats) in the capital of the wilaya. According to the technical sheet of the project, an envelope of 793 million Da has been devoted to this cultural structure (construction and equipment) with an area of ​​10,600 m2.
Believing that the high cultural level of the artists of the wilaya of Laghouat deserved an important structure such as the regional theater, Ms. Bendouda wished that it be preserved and set up as a pole of art and culture at the local, regional, national level. and even international.
RC