Pierre Griner

Published on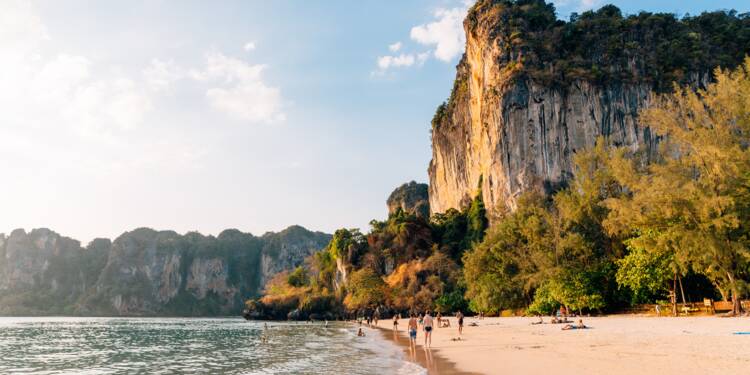 Thailand, with its heavenly beaches and tropical climate, attracts millions of visitors from all over the world every year. A financial windfall that has dried up a bit lately, the fault of the Covid-19 pandemic. To revitalize this essential sector of the economy, the Thai Tourism Authority (TAT) has signed a partnership with the most famous dating application: Tinder. The project, called "Single Journey", is to offer trips reserved for singles, who will then have the opportunity to meet, eventually, a soul mate.
If in fact, Thailand has not closed its borders to foreign tourists, the latter must however agree to be placed in fourteen days on their arrival and to pay the entry visa, as explained. CNN. The aim of the initiative is therefore more to boost domestic tourism. For now, underlines 20 minutes, three test projects are scheduled: a cruise on the Chao Phraya River, which crosses Bangkok, on December 20, for 100 singles, then a concert on a beach in Pukhet and finally a train excursion, for 50 people, in January 2021.
Other innovative projects
In the longer term, the project is expected to consist of nine different routes or events. Since the start of the crisis, this is not the first time that the Thai travel industry has innovated to stimulate tourism that has become dying. Already in November, the national company Thai Airways had offered a flight from Bangkok to … Bangkok, which flew over 90 sacred Buddhist sites across the country during its loop.
The latest industry news in your mailbox. Receive our ECO newsletter.