In the world of instant messaging, using avenues like WhatsApp for business marketing is cost-efficient and effective. It may not be as popular in the United States, but it is well-known and used in many parts of the globe. It was one of the first mobile messaging apps on the internet to offer instant, internet-based chatting.
As part of everyday life, communication is vital not just for personal reasons but also for businesses. Nowadays, brands must reach out to their audience, and their audience can reach out to them in turn. It helps build and establish a certain initial trust when a company can instantly answer their products and services.
What is Whatsapp?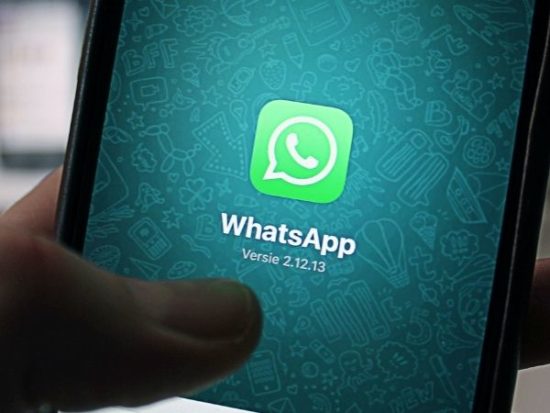 As one of the pioneers of instant messaging, many used the app for personal reasons. However, others used it for their growing business' marketing strategy. While its main service is to provide hassle-free and internet-based communication, it has become a helpful tool for many budding entrepreneurs.
The app primarily uses Wi-Fi or mobile cellular data to send and receive messages from one user instantly. Firstly, this makes it a good option because it is technically free. So as long as you have a stable internet connection, it should be good. With more than 2 billion active WhatsApp accounts, many favor the app because it is easy to use and provides many engaging features.
There are also many benefits to using this virtual communication line, especially for international brands who wish to connect with their customers globally. WhatsApp allows international voice calls, in addition to their messaging option. When creating an account, register your phone number, and you're good to go. No limited data plan to fret over.
How Are People Using It Today?
At first glance, those unfamiliar with WhatsApp may dismiss the messaging platform as just like the dozens of instant chat rooms already out there. What makes this app stand out from the rest is its many core features that are convenient, easy to navigate, and works across many platforms. This is important in the fast-paced and ever-evolving world of cyberspace.
Apart from the quick replies when you send a message, there are several more key features the app can offer:
Voice calls and face-to-face live calls: These calls are also internet-based and produce high-quality audio and image quality as long as your internet connection is up and running. A group call is also an option, with a limited number of people allowed to join the call.
Security is guaranteed: WhatsApp users enjoy end-to-end encryption that is standard for a secure communication platform. Your messages will not end up in somebody else's inbox caused by some glitch in their system.
Desktop access: Though many users use the mobile version of this application, a desktop version is available for all Mac, Windows, and PC users with the same available features.
Photos, videos, and file-sharing: You can send any file type using the app without worrying that it might not be downloadable, which can sometimes happen when you send a text message of an image or link. PDFs and documents are also compatible.
Benefits of Using Whatsapp for Business Marketing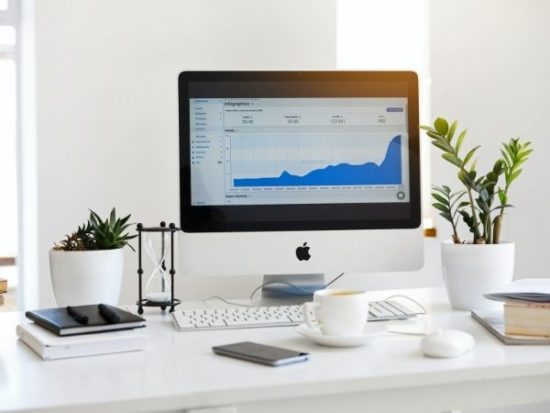 Besides being the go-to for millions of people when it comes to staying connected with family and friends, the app has also launched WhatsApp Business. This is an option for business owners to sign up and run a dedicated business account on the platform. Note that if you decide to sign up for WhatsApp Business, it is a completely separate account from your one.
There are several ways to go about using WhatsApp's marketing channels. Once the number associated with your business is registered on the app, everyone on your contact list that is an active user will be notified. To connect with customers not yet on your contact list, options include adding a WhatsApp chat button on your site. Also, there's the option of leaving your number to the public.
Apart from the obvious advantage of having a wider range of virtually free communication with customers, using WhatsApp for business marketing can also benefit your brand in many other ways. Check out some of the advantages you can gain from using this platform as a tool for content digital marketing.
Building Up Your Brand
Establishing and maintaining a good rapport with previous, current, and potential customers is the not-so-secret key to many brands and campaigns' success. When consumers are aware of who they are transacting with, they become more open and trusting. Creating legitimate Business Profiles in platforms like WhatsApp can only help build your brand's unique identity.
Unlike email marketing campaigns wherein you send out newsletters and hope that it gets organic engagement and clicks, the app lets you see in real-time if customers have opened and read messages. Every engagement can be smooth and fast for both parties. Moreover, WhatsApp verifies all business accounts, so customers are assured that your brand is legit.
Cross-Platform Advantage
When an app is cross-platform, it can reach social networks outside just the app itself. For example, other instant messaging platforms require both parties to have the same phone or use the same software update. With WhatsApp, you can reach anyone so long as their numbers are registered. You can also send invites for them to sign up.
Your traffic analysis is also available from many third-party sources. This is great news because you no longer have to launch a case study to know your ideal target audience. Base and tweak your marketing strategies from the gathered data analysis or prioritizing social media marketing. Customize your messages, and be sure to include your brand's personal touch.
Secure Group Messaging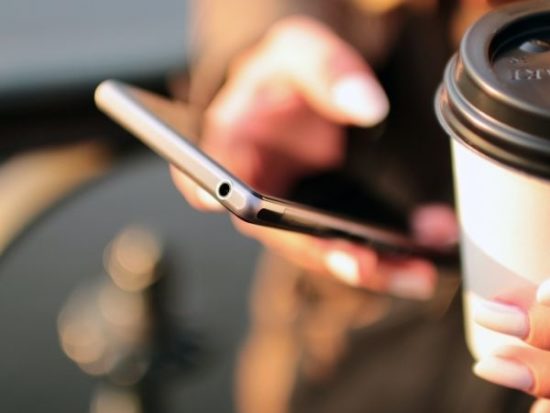 Just a decade ago, instant messaging between two individuals on separate ends of the world was a wonder. However, with the rise of these chat rooms also came the concern for data security. What if the group chat was easily accessible by whoever had a link to it? Then anyone could drop in and see all content of the conversations therein.
One of WhatsApp's most significant features is its end-to-end encryption that strives to protect subscriber privacy. This means that when you directly contact someone or try to contact you, all conversations are hidden and encrypted so that no other uninvited users can gain access. This works for both individual and group chats. As an added security measure, 2FA or two-factor authentication can also be activated on the app.
Cost-Free Communication
Though it's been mentioned before, reiterating this feature is important because it makes WhatsApp for business marketing — and personal use — such an effective communication tool. No matter if you are an iOS or Android user, you can send messages to any other user without data or SMS costs.
This is important for start-up businesses looking to market their brand outside of the usual social media platforms at a low cost. Sales calls can also be done through the app as it has its built-in version of Voice Over Internet Protocol (VOIP) or, in simpler terms, the feature to make calls over the internet. The cost? A good Wi-Fi or hotspot connection.
Knowing and Engaging Your Audience
When it comes to effective advertisement, every word and graphic detail matters. Knowing who your target demographic is and your marketing approach can make or break your business. Luckily, with WhatsApps's readily available traffic analytics, you can gauge what makes your audience click and tick and work from there.
Though the app was initially designed for mobile use, the desktop version is just as efficient. No worries whether the long, well-written ad with perfectly placed links and photos will be altered in format. They will appear exactly as you have typed them out. Engaging your audience directly is straightforward, but it works, especially for FAQs and other potential buyers' queries.

Related Articles
Best Valentine's Day Ideas on Amazon
How to Relax With CBD
Can You Get COVID More Than Once?
Best Face Masks Review On Amazon
Strategies and Tips
The launching of WhatsApp for business marketing is incredibly beneficial to many entrepreneurs all over the world. Thanks to its extensive reach, an international company from Asia, for example, can directly answer questions from a potential customer in South America in just a few carefully-worded messages sent in a secure chatbox.
As one of the most powerful instant messaging tools in the market today, there are several strategies you can try out, especially if you are new to the world of quick virtual assistance. If you are planning to sign up for a WhatsApp Business Profile, consider the following tips:
Provide all necessary details that connect to your brand. This makes it easier and faster to be verified in the app and start your marketing campaign in your contact list.
Spread the word. Be sure to let your previous and current customers know that you or your brand's representative can easily be contacted via the business' official WhatsApp registered number.
Let your creativity flow. One advantage of using this platform is using photos, thumbnails, GIFs, and many other file types to engage customers. Use these to your advantage when sending out marketing messages.
Keep your lines open. When your business is closed or on vacation, leave a notice for all those subscribing to your group list or chat.
Final Thoughts
Business marketing can be a tedious business. It takes a great team with technical and creative skills to develop effective strategies to keep potential customers engaged and loyal to your brand. Employing WhatsApp for business marketing can be a game-changer as "conversational commerce" is quickly rising in the market trends.
Using tools that can quickly and effectively connect with customers is to provide support and pickup sales. It also builds up your brand's identity as a friendly and approachable yet professional company. That then caters to consumer demands while providing the best customer service.