---
My favorite way to eat an avocado is on toasted bread with mashed avocado, a dash of salt and pepper and a squeeze of lemon. It is a quick, effortless, delicious, and healthy meal. You can add sliced hard-boiled eggs, a layer of thinly sliced juicy tomatoes and finish with a drizzle of balsamic vinegar glaze. You may also substitute smoked salmon for the eggs and use tartar sauce for dressing. With creative variations, you can have avocado toast for breakfast, lunch or even dinner.  
Caution:  Don't read this unless you have a ripe and ready to eat avocado!  
Growing up, I ate avocados fresh from the tree long before avocados became a worldwide culinary favorite. I enjoyed scoops of avocado with a dash of soy sauce and rice vinegar. 
According to Nick Donatelli, Executive Chef for CJ's on the Bay, they have avocados to add to any of their menu items. They can customize the burgers and salads with avocado slices and their nachos and appetizers are very popular items containing avocados. Chef Nick enjoys the versatility of the avocado in his kitchen.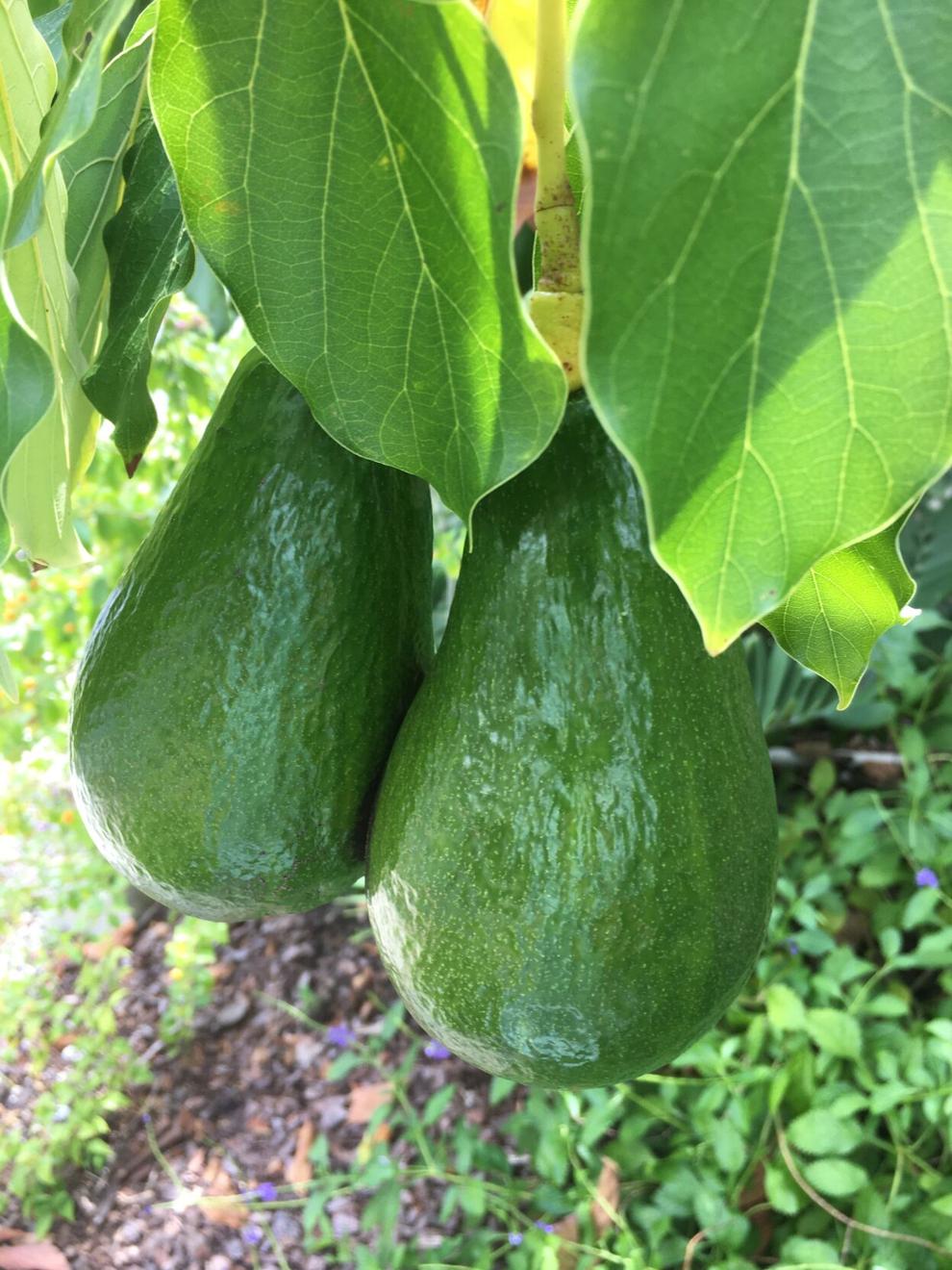 What about fish? Chef Nick prepared a blackened cobia with southwest flare using a black bean and corn relish with avocado, parsley, and key lime crema. It was very fresh tasting, and the avocado added a richness to a light dish, which was perfect for a summer dining experience.
Avocado is a very tasty fruit with high nutritional content and is often referred to as a super food. It contains mostly monounsaturated fat, one of the healthiest fats rarely found in fruits. It means avocados are a good source of energy, which is great news for active people and athletes. Avocados also contain more potassium than bananas and when added to smoothies it gives that extra energy boost.
Brief history:  The California avocado has a long history dating back to Southern Mexico, Central America, and the West Indies. To the Aztecs it was called "ahuacatl, and the Spaniards called them "aguacate." It was also called "the alligator-pear" and was later renamed avocado by American farmers, since it was easier to pronounce.
In the early 1980s through late 1990s, the U.S. dietary guidelines pushed people into a low-fat diet trend which hurt the avocado industry. The avocado industry supported the health benefits of the avocado, but the growers neglected to educate the public on the many healthy ways to add avocado into the American diet. The avocado growers had to rebrand, promote, and educate the public about the health benefits of the avocado!
The avocado growers also found better ways to keep the avocados from ripening too fast and that change opened more doors to get the avocados delivered coast to coast – and not just avocados but other foods gained in popularity, too.
Today California is the leading producer of domestic avocados and home to the nation's top avocado crop – the Hass avocado. It has dark green bumpy skin that darkens as it ripens reaching almost a purplish black color. Hass avocados are higher in fat than other varieties, which gives them a rich, smooth, buttery, and creamy taste – your go-to for guacamoles and avocado toasts. Over 80% of the avocados consumed in the United States are of the Hass variety coming from Mexico and California.
The Hass avocado and the Florida avocado are probably the two more common avocado varieties available at the supermarket and they differ in size, shape, flavor, and calorie count. Florida avocados are larger and bright green with a smooth texture and milder flavor due to their lower fat content. Since they are larger, they are often more expensive but easier to cut, dice and slice for salads and great for smoothies and shakes. They have an almond-like taste – slightly sweet but on the watery side. 
The avocado has mainstreamed into a classic "comfort food." According to the Daily Mail, UK,
avocado dishes are one of the most photographed food shared on Instagram. It has become a ritual for many of us to take photographs at mealtimes before we even touch the silverware.  Please do share!
---