ReportageFrom the initial test to food support via teleconsultation, the SEPT association offers innovative "comprehensive care" to dozens of infected people.
Strengthen the conditions of home support for positive people. It is the objective "New and ambitious" set by the Minister of Health, Olivier Véran, during a press conference on Thursday, December 10, in order to improve respect for isolation by Covid-19 patients. In Marseille, the formula made Yazid Attalah, the president of the Health and Environment for All Association (SEPT), smile. Since March, its structure has been campaigning to develop as widely as possible this "Comprehensive care" patients. Monitoring that its mobile teams practice on a daily basis in seven of the sixteen arrondissements of Marseille.
Supported by the regional health agency (ARS), but also by private foundations, such as the Fondation de France or that of the mutualist AG2R, SEPT mobilized on the Covid-19 front from the start of the pandemic. Campaign of tests, information and prevention operations: its field of action focuses on the most popular districts of Marseille. "Real medical deserts where the population lacks information on the disease, describes Yazid Attalah, himself from these neighborhoods. However, a family that does not know it is infected or that does not have the means to respect true isolation does not break the chain of the virus. "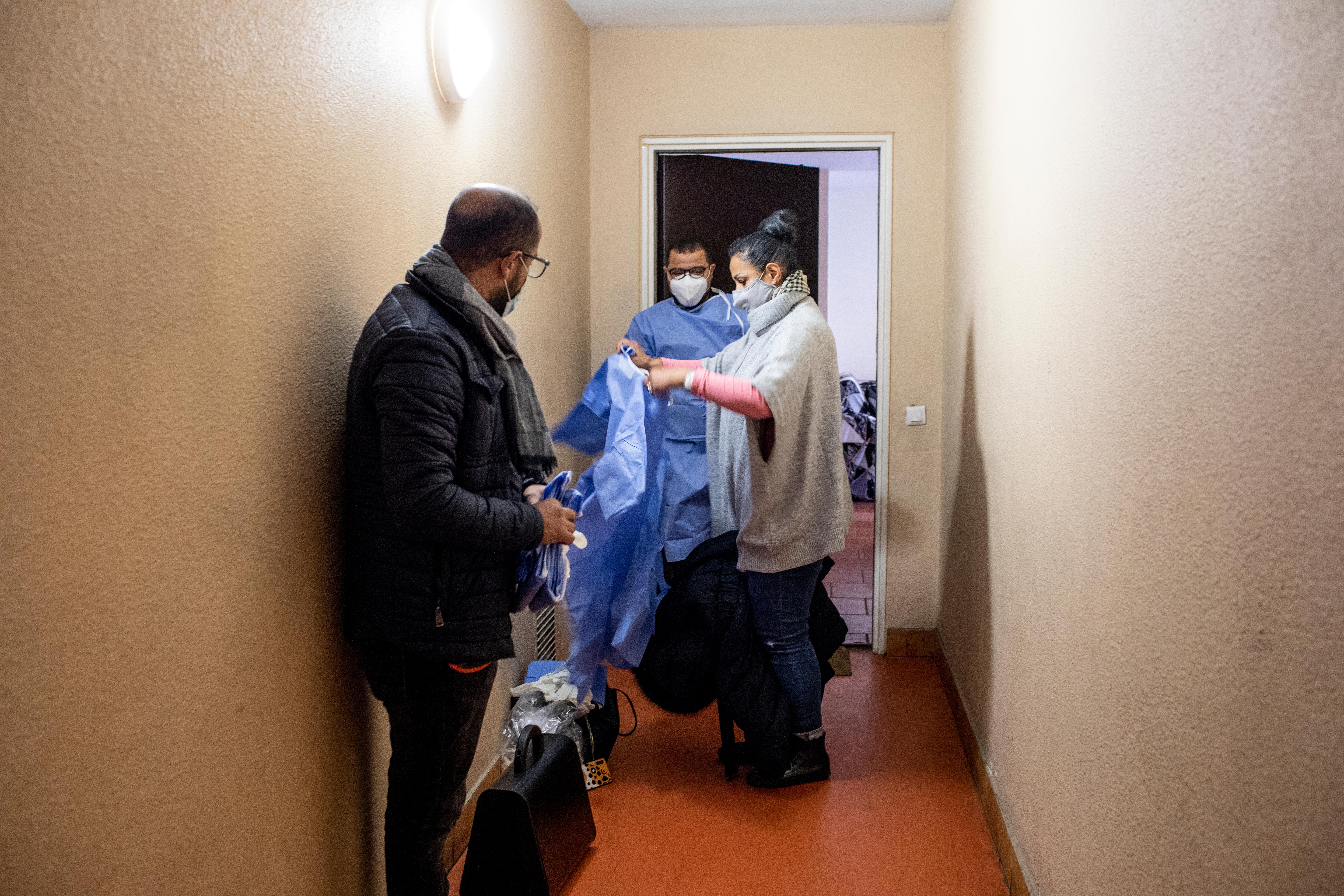 In a few months, around ten employees joined the voluntary health professionals who usually form the backbone of the association. "We will go back as soon as the Covid has passed, because SEPT is not intended to have employees", already promises its president. In the meantime, this training ultrasound machine gallops down a lost lane of 15e arrondissement of Marseille, with, at the end of the arm, one of the three state-of-the-art teleconsultation cases that its structure now uses.
Article reserved for our subscribers

Read also
Covid-19: faced with a health situation which is "stalling", the "test, alert, protect" strategy reinforced
Teleconsultation
This morning, with Yasmine Cherfi, 54, health mediator, he goes to the home of the Djouad family, both of whose parents have been affected by the Covid-19. An apartment in a small, well-kept building, a stone's throw from the Marseille flea market. "As soon as we learned of the mother's positivity, we put everyone under cover, to avoid the birth of a cluster", explains Yasmine Cherfi, who manages SEPT's actions in the northern sector of the city.
"We do not arrive equipped as a cosmonaut so as not to trigger psychosis in the neighbors", explains Karim Seffraoui, nurse
You have 63.52% of this article to read. The rest is for subscribers only.