The development team of "Vampire: The Masquerade – Bloodlines 2" is exchanged: Publisher Paradox Interactive has surprisingly announced that the studio Hardsuit Labs will no longer work on the new edition of the iconic vampire role-playing game.
The development of "Vampire: The Masquerade – Bloodlines 2" will continue, however, confirms Paradox in a statement. However, it is unclear which developer studio will follow in Hardsuit Labs' footsteps. Whether the game will then be developed from scratch, as would be possible with such a drastic step, is also unknown.
The planned story of "Vampire: The Masquerade – Bloodlines 2" comes from the pen of Brian Mitsoda, who already wrote the first part. The developers also promised that you will meet several characters from the first part again in Bloodlines 2. The title was originally supposed to appear in 2021, but was postponed indefinitely last year.
image 1 from 5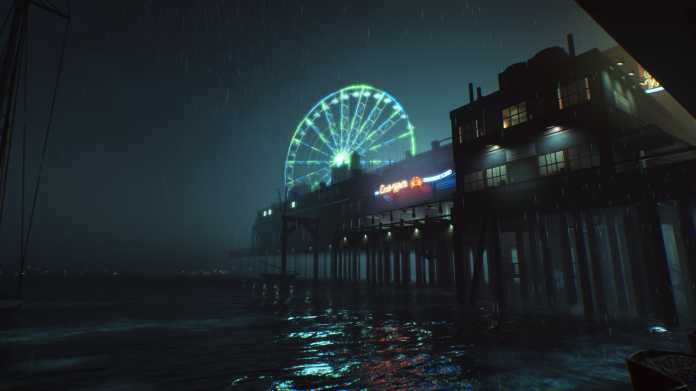 (Image: Paradox Interactive)
Question mark behind Hardsuit Labs
Hardsuit Labs is best known for the mediocre shooter "Blacklight: Retribution", which the studio developed under the name Zombie Studios. Otherwise, the team developed, for example, video game adaptations of the horror film series "Saw". On its own website, the Seattle-based Hardsuit Labs also lists games such as "Gears of War 4" and "Bioshock Infinite", which the developers probably helped with porting.
If you have problems playing the video, please activate JavaScript
The lack of experience of the Hardsuit Labs was already a cause for concern when "Vampire: The Masquerade – Bloodlines 2" was announced. The first trailers made a positive impression before the Gamescom demo from 2019 clearly revealed the shaky state of the role-playing game.
Paradox Interactive is silent about the background to the withdrawal of games – a maximum penalty for the developer studio. As a publisher, Paradox owns the trademark rights to "Vampire: The Masquerade" and holds a third of the shares in Hardsuit Labs. Several executives have left the Hardsuit Labs team in the past few months.

(there)