(Motorsport-Total.com/Motor1) – When it comes to super sports cars and hypercars, the same names keep coming up: Bugatti, Ferrari, Koenigsegg and Pagani, to name just a few. Manufacturers who have established themselves year after year as the ultimate in performance and strength.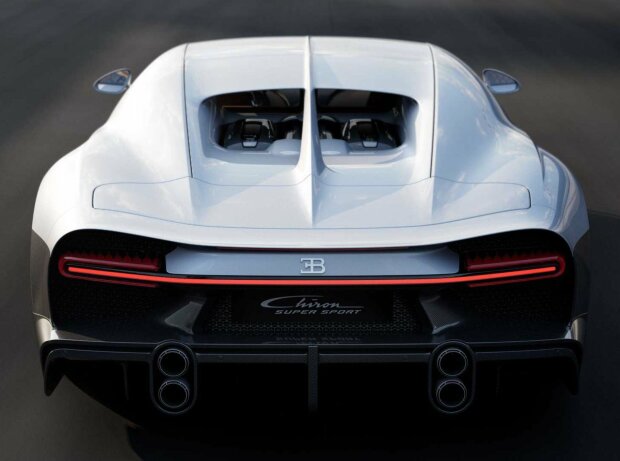 Bugatti Chiron Super Sport (2021)
zoom
But that's not all: the world's most expensive cars are also made on their production lines. Also because the rule is always the same: the more power, the higher the price.
But which are the most expensive cars in the world? To answer this question, we scoured price lists and configurators from all over the world and filtered out almost 30 cars with a starting price of at least one million euros. In order not to get too long, we limited ourselves to 20 cars. Many of them are in the Motor Valley made in Italy. Or in Alsace!
Before we start though, we need to be clear one thing: the prices listed are for new cars, not vintage cars. The Ferrari 250 GTOSo you won't find it, which sold for € 54 million a few years ago. But don't worry, below you will find more than 100 million euros "spread" over 20 cars. Here we go!
Pininfarina Battista
2.6 million euros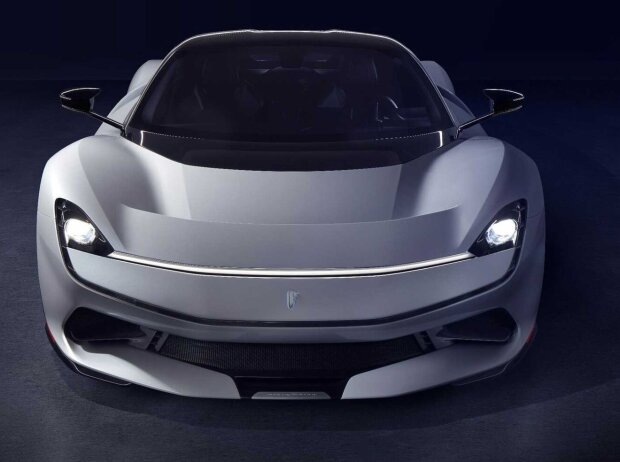 © Motor1.com manufacturer
Pininfarina Battista zoom
The Pininfarina is the first and only electric car in the ranking Battista thanks to its 1,900 electric horsepower and its breathtaking performance to the Olympus of hypercars. Just like the price: 2.6 million euros.
Mercedes-AMG One
2.7 million euros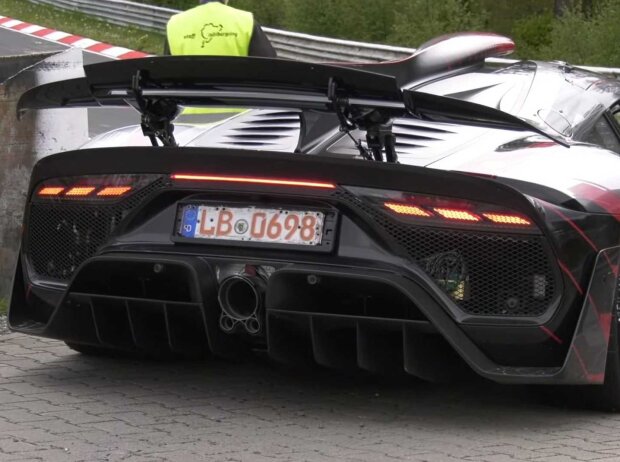 © Motor1.com Germany
Mercedes-AMG One zoom
The MercedesAMG One has been in the business for a while. The first official announcement was in March 2017 and the first prototype debuted at the end of the same year. Then we followed his tests and technical difficulties related to his hybrid powertrain, which is derived from Lewis Hamilton's Formula 1: 1.6 liter V6, 4 electric motors and (it seems) a total of 1,200 horsepower. When the final version will come is not yet known, but no less than 2.7 million euros will be needed for it.
Aston Martin Valkyrie
2.8 million euros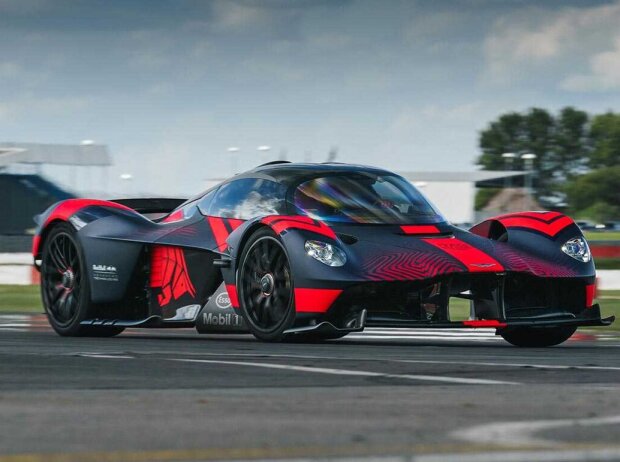 © Motor1.com manufacturer
Aston Martin Valkyrie zoom
The Aston Martin Valkyrie is on the way to series production, but has already been offered for sale at an (alleged) price of 2.8 million euros. There's nothing official yet, so it could still go up. But in addition to the price, it is above all the technical data that impress: Its 6.5-liter Cosworth V12 develops 1,014 hp and 900 Nm of torque and, thanks to an electric motor, achieves Rimac a total of 1,176 hp. Only 150 cars are produced, plus 25 AMR Pro.
Lamborghini Sian FKP 37
2.9 million euros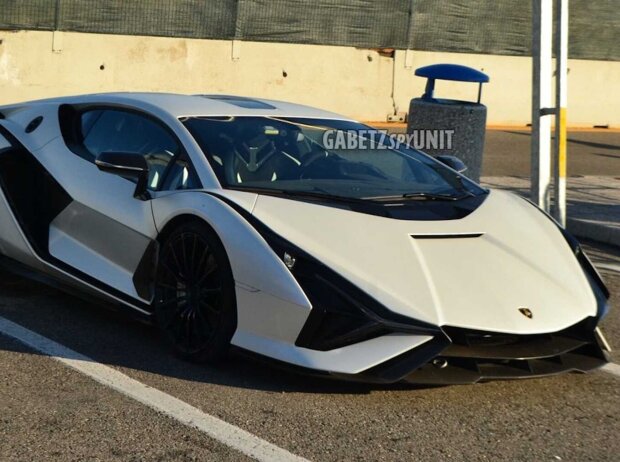 © Motor1.com manufacturer
Lamborghini Sian FKP 37 zoom
The Lamborghini Sian is in many ways a bridge between the past and the future of the house. On the one hand there is the legendary naturally aspirated V12 engine, on the other hand the supercapacitors that make it the first electrified Lamborghini in history. The result is a hypercar with 819 hp and 720 Nm of torque that jumps from 0 to 100 km / h in less than 2.8 seconds and reaches a top speed of 350 km / h. Only 63 copies will be built, at a unit price of 2.9 million euros.
Aston Martin Victor
3 million euros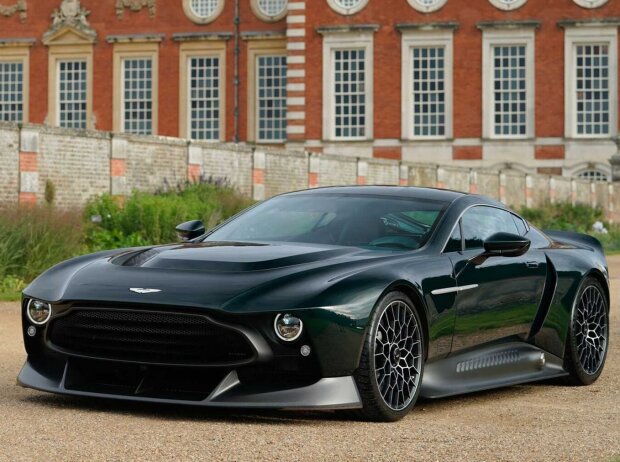 © Motor1.com manufacturer
Aston Martin Victor zoom
The Aston Martin Victor is the British company's most exclusive project that makes the One-77 (whose chassis it shares) look like an everyday car. With elements from other super Astons like that Vulcan derived, it combines retro styling with breathtaking performance: 848 hp and 883 Nm torque plus a price tag of almost 3 million euros.
Bugatti bolide
3 million euros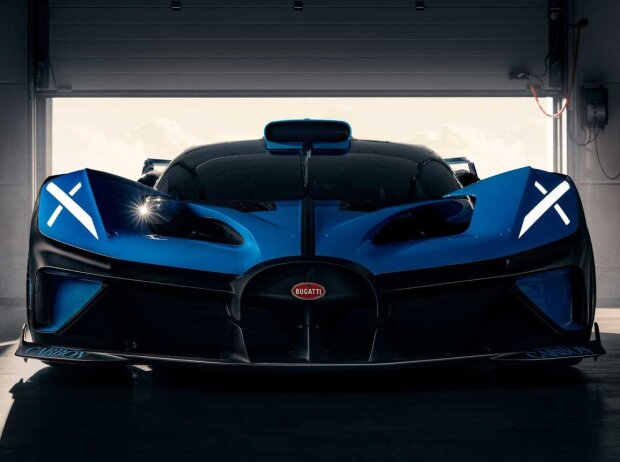 © Motor1.com manufacturer
Bugatti bolide zoom
Could the Bugatti brand be missing from this list? Of course not, and we'll start with that Bolide, a pure combustion hypercar with its majestic W16 as drive, which was increased to 1,850 hp and just as many Nm of torque for the occasion. Only one copy was assembled and it will remain unique. It was sold for around 3 million euros.
Bugatti Chiron Pur Sport
3 million euros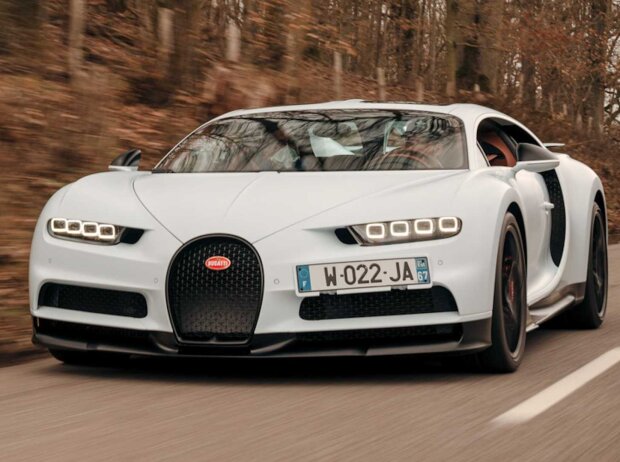 © Motor1.com manufacturer
Bugatti Chiron Pur Sport zoom
The closer you get to the summit, the more Bugattis appear on the list of the most expensive cars in the world. Now is the Bugatti Chiron Pur Sport turn, a special edition of the 3 million euro hypercar from France, in which great attention is paid to aerodynamics and weight reduction. Nothing extreme, but just enough to be even more efficient and to make better use of the 1,500 hp of the quad-turbo W16.
W Motors Lykan Hypersport
3.4 million euros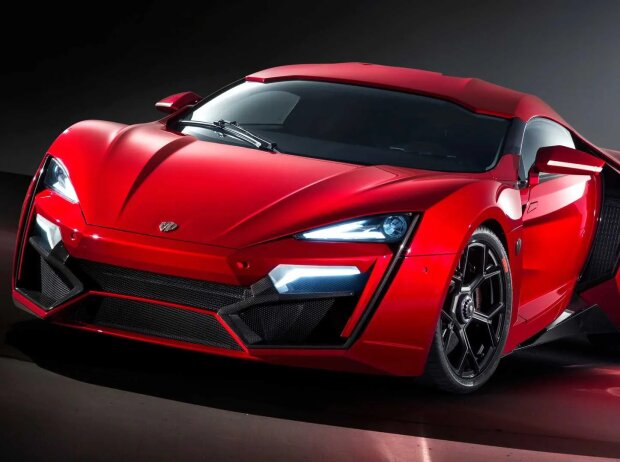 ©
W Motors Lykan Hypersport zoom
More famous for the insane race he starred in in Fast & Furious 7 than for his beauty, this is coming Lykan Hypersport thanks to the 3.4 million euros that you needed back then (2013) to be able to afford it in our ranking. This is not only due to the performance (3.7-liter twin-turbo six-cylinder with 780 hp and 960 Nm of torque), but also to the titanium LED lights with 420 15-carat diamonds and a holographic display in the center console .
Lamborghini Veneno
3.66 million euros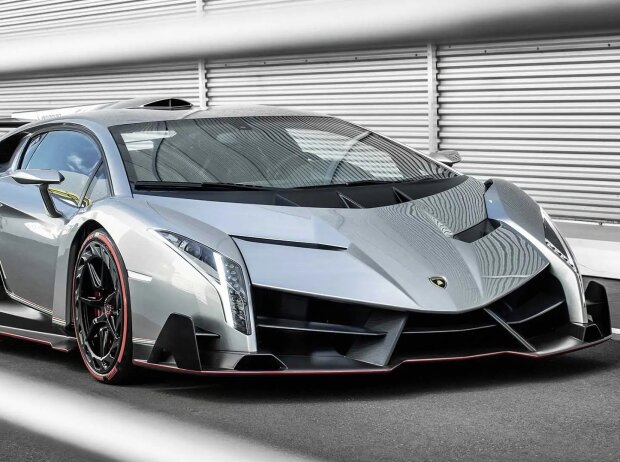 ©
Lamborghini Veneno zoom
A souped-up Pagani Huayra, dedicated for the racetrack (although it can also drive on the road) with heavily modified aerodynamics. It is the 1246 kg heavy Pagani Imola with the double-charged 6.0 V12 engine from the Huayra and Huayra BC, which has been increased to 827 hp and 1,100 Nm.
Bugatti Divo
5 million euros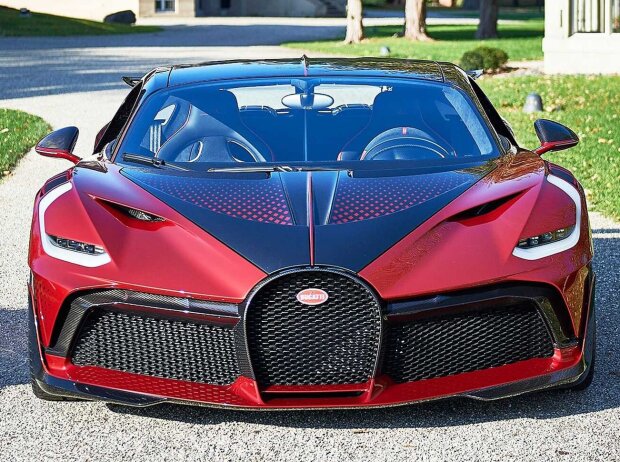 © Motor1.com manufacturer
Bugatti Divo zoom
Another Bugatti, another Chiron, this time in the much tighter garment of the Bugatti Divo, a more race track suitable (but not as extreme as the Bolide) version of the French hypercar. Reduced by around 34 kg compared to the Chiron, it benefits from refined aerodynamics, while the 1500 hp W16 remains in place. The price? 5 million euros but if you want you can spend 1 million more to get a special color.
Mercedes-Maybach Exelero
8 million euros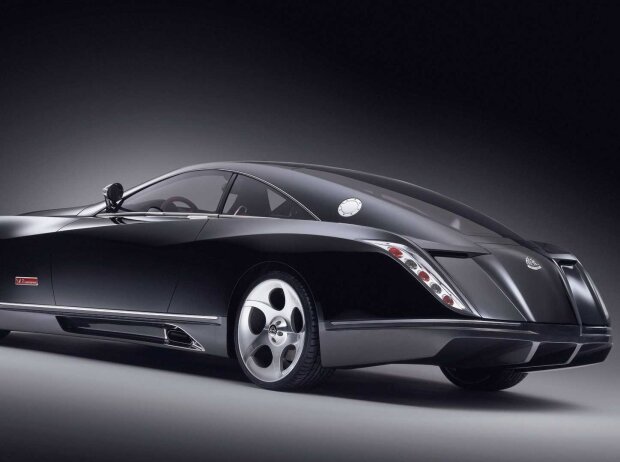 © Motor1.com manufacturer
Mercedes-Maybach Exelero zoom
Super expensive and super rare: the Mercedes-Maybach Exelero is actually a one-off that was ordered by Fulda (Goodyear's German subsidiary) to test new tires. Driven by the double-charged V12 with 690 hp and 1,020 Nm, it was later bought by rapper Birdman for 8 million euros.
Bugatti Centodieci
8 million euros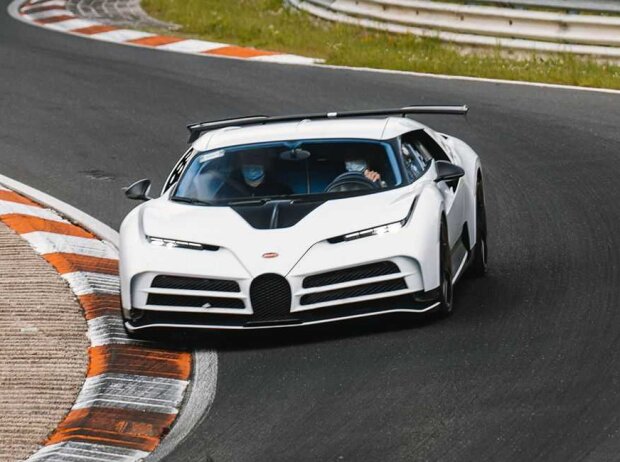 © Motor1.com manufacturer
Bugatti Centodieci zoom
Before the entry of the Volkswagen Group and the various Veyron and Chiron there was the Bugatti EB110, Romano Artioli's dream come true from Campogalliano. The Bugatti was there two years ago Centodieci presented, a tribute to the super sports cars of the 1990s. Only 10 copies were produced, all of which have already been sold for 8 million euros.
Bugatti La Voiture Noire
11 million euros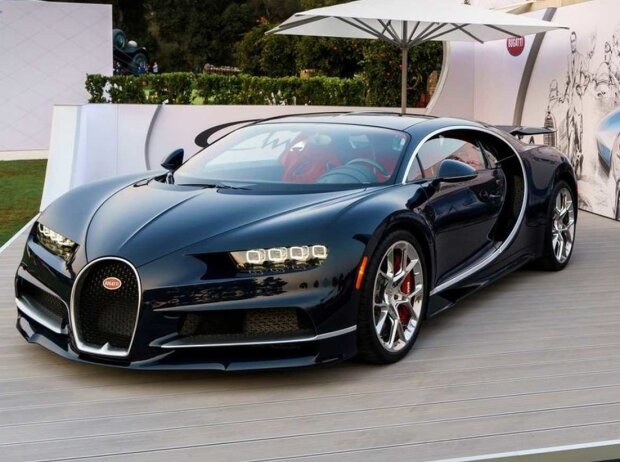 © Motor1.com/Hersteller
Bugatti La Voiture Noire zoom
To this day we don't know who the owner is, but we do know that he had to pay the proud sum of 11 million euros (excluding taxes) to own the Bugatti La Voiture Noire to put in his garage. A unique model whose style is reminiscent of the lines of the legendary (and even more expensive) Type 57 SC Atlantic from the 1930s.
Rolls-Royce Sweptail
13 million euros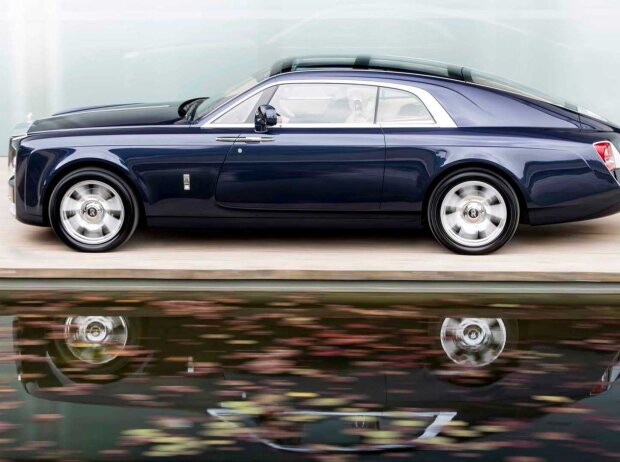 © Motor1.com manufacturer
Rolls-Royce Sweptail zoom
If you are a millionaire, you may be passionate about classic cars, but you may not want to miss out on the convenience of the latest models. How do you do that? No problem, just give Rolls-Royce a call and ask for the special requests department. That's what an anonymous billionaire did and bought a Rolls-Royce for 13 million euros Sweptail put in the garage, inspired by the Rolls of the past with the very special rear.
Pagani Zonda HP Barchetta
20 million euros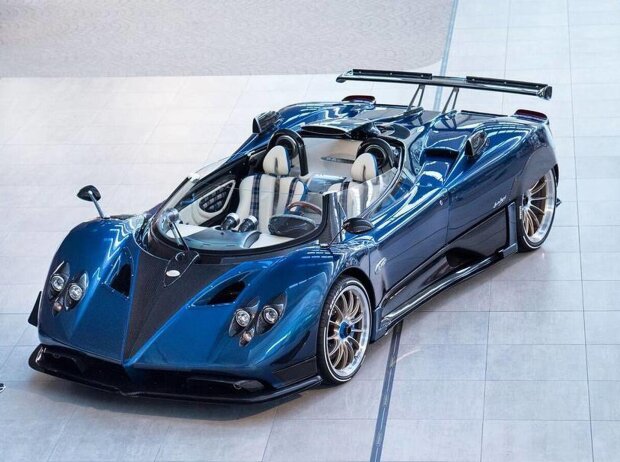 © Motor1.com manufacturer
Pagani Zonda HP Barchetta zoom
The Pagani myth was born with the Zonda born and he has the honor of representing the most expensive car built in San Cesario sul Panaro with this HP Barchetta. The Zonda HP Barchetta, which was developed on the occasion of Horacio's 60th birthday, has no roof and retains the AMG V12, a 7.3-liter naturally aspirated engine that develops around 800 hp.
Rolls-Royce Boat Tail
23 million euros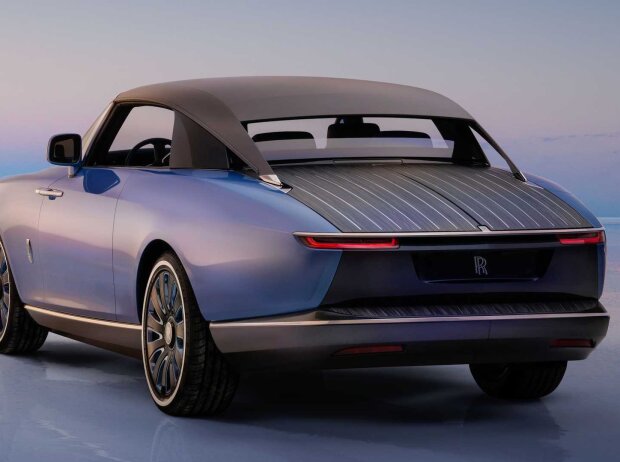 © Motor1.com manufacturer
Rolls-Royce Boat Tail zoom
This is the current king of all immeasurably expensive new cars: the Rolls-Royce Boat tail, one from top to bottom according to the wishes of its mysterious owner (Jay-Z and Beyonce?) individualized one-off. In the trunk there is, for example, a refrigerated compartment for champagne and a special umbrella. The price was never officially announced, but well-informed people put it at 23 million euros.
The cheapest cars in the test:
Dacia Sandero Stepway TCe 90 (2021) in the everyday test