[ad_1]

NEWYou can now listen to Fox News articles!
A plane crashed near a General Mills plant in Covington, Georgia on Thursday evening, and police say there are no survivors onboard.
The crash happened shortly after takeoff at 6:45 p.m. from Covington Municipal Airport, and the plane appeared to have engine troubles, according to Covington Police Department Captain Ken Malcom who spoke with Fox 5.
Witnesses told police that the twin-engine Cessna appeared to have issues gaining altitude and began making unusual engine noises. 
GEORGIA SUSPECT ACCUSED OF SHOOTING COP 6 TIMES GRANTED BOND, BUT DA STEPS IN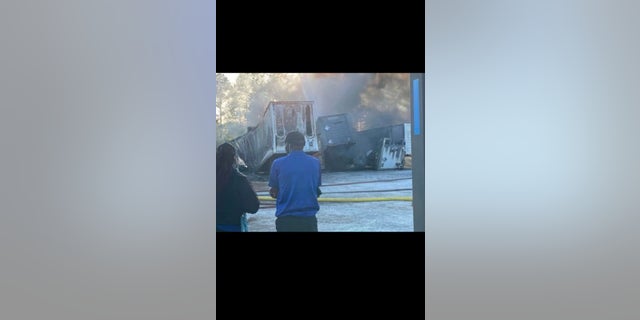 The plane took a right-turn, then came straight down into an area of the General Mills plant which is isolated and used for tractor trailer storage.
He said that the plane appeared to explode upon impact, and said several empty trailers caught fire as a result of the crash.
"We saw what we believe is a wing and possibly a part of an engine, but again it's a lot charred metal back there right now," Maclom said.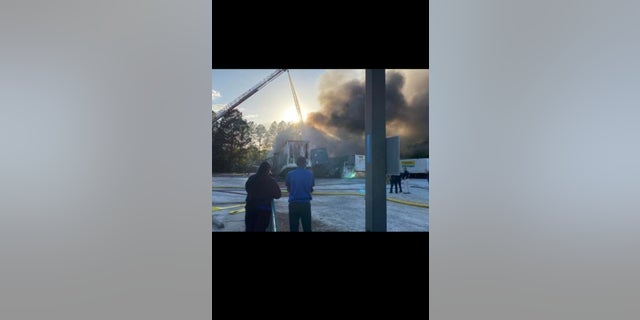 Investigators are still looking into the exact number of people on the plane, but Malcom said that there are no survivors.
"We are working on a lead to determine who the victims were in the crash," he said. 
The police captain said that many lives were saved because the plane did not directly crash into the plant, as it crashed about 300 feet away from the pant.
The fact that it didn't crash into the plant, saved many lives," Malcom said.
'BARBARIC': ATLANTA SECURITY GUARD FATALLY SHOT, ROBBED NEAR RESTAURANT; SUSPECT ARRESTED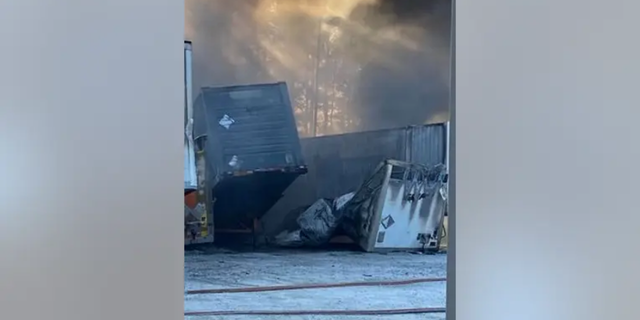 Pictures from the scene of the crash show heavy smoke, with several tractor trailers damaged.
A General Mills spokesperson told a reporter for CBS 46 that the company is working with law enforcement.
"A small plane crashed near the General Mills Covington, GA manufacturing facility. No employees were harmed and we're partnering with the FAA and local law enforcement," the spokesperson said.
A spokesperson for the Federal Aviation Administration said that the crash happened at around 7:05 p.m. and did not have further information.
CLICK HERE TO GET THE FOX NEWS APP
The General Mills plant is located about 30 miles east of Atlanta, according to Fox 5.
The National Transportation Safety Board will be investigating the crash.
[ad_2]

Source link