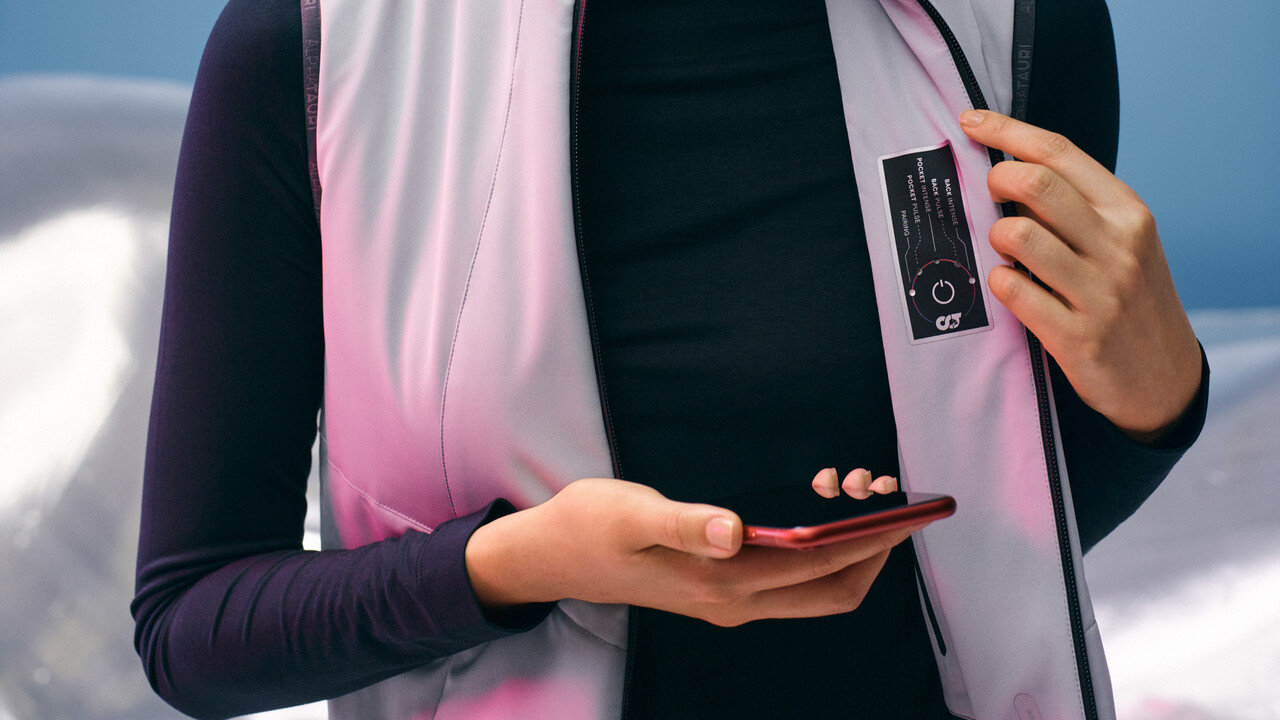 Deutsche Telekom, AlphaTauri and Schoeller already had the Heatable Capsule Collection smart, heated jackets and vests announced for the winter season. The models for women and men are now starting pre-sale before they go on sale in January.
The heating technology integrated in the jackets and vests should ensure that you can not only get through autumn and winter with a jacket, but also regulate the comfortable temperature yourself at any time and adapt it to your own activity. The aim of the cooperation between the three companies was to bring their respective expertise together in a well thought-out design with intelligent material and technological competence. Interested parties will soon be able to find out for themselves whether this has actually succeeded, as the Heatable Capsule Collection, which consists of a jacket and vest for women and men, will be available in stores shortly.
From 7.12. limited advance sale, from 20.1. in trade
On December 7, it will initially go on sale in a limited edition online at AlphaTauri and in AlphaTauri stores in Austria, before it will be regularly available from January 20, 2021 – including in selected Telekom shops and selected retailers such as BSTN (Munich), Overkill (Berlin & Cologne), Allike (Hamburg), Engelhorn (Mannheim) and Breuninger (Stuttgart, Leipzig). The jacket and vest are available in two colors, navy and chalk, as well as sizes from S to XXL for men and XS to XL for women, and cost 699.90 euros (jacket) and 399.90 euros (vest). The partially heated vest can be worn individually or under a jacket.
Two heating levels, two heating zones
The heat can be set to two heating levels via an app and you can choose between two heating zones that only affect the lower kidney and pocket areas or the chest area. The smartphone is paired with the jacket via Bluetooth. This technological component comes from Deutsche Telekom, AlphaTauri designed the collection and Schoeller developed the heating technology and the textiles used, as well as the electronic components.
The Schoeller-E-Soft-Shell heating technology is fully integrated into the textile and should look as close to the body as possible. A built-in sensor system measures the temperature inside the jacket. Details on the integration of the battery, the weight of the jackets and vests, the battery life and any restrictions on the ambient temperature are not yet known. ComputerBase has sent queries to the manufacturer in this regard and will update the message accordingly.
The companies have also reaffirmed that the technology should be further developed in the future.
Update December 7th, 2020 10:13 pm