The coronavirus exposes a number of very worrying details. The new genetic "vaccines" open up completely new possibilities. In the future, they could serve as a continuation of biological weapons with new technologies.
Ralph Thiele emphasizes this in the podcast TE. Thiele is retired colonel, CEO of StratByrd Consulting, and chairman of the politico-military society in Berlin, which he has developed into a nationally and internationally renowned forum over the past 17 years.
Australian newspaper quotes classified documents
Chinese military apparently discussed SARS coronavirus as a bio-weapon
Thiele points out the completely new threat resulting from the genetic manipulation possibilities with the new vaccines. These are no longer vaccines in the traditional sense, but programmed instructions for our organism, pure genetic engineering. The worldwide mass test shows that the new technology works in principle, and the value of the millions of experience gained in the process cannot be overestimated.
This new genetic engineering can be used to manipulate the human organism at will in the future. No wonder if the matter becomes extremely interesting from a military point of view as well.
However, where the coronavirus really comes from cannot yet be proven beyond doubt. As is well known, US President Biden has ordered the American secret service CIA to finally say by August whether the coronavirus actually comes from a Chinese laboratory or not. But the question arises, what does President Biden want to do with this finding, should it ever be conclusively proven?
Thiele is certain that China will in any case open up a number of new pages. The country has now grown into a high-tech power that has overtaken the United States in certain areas. The West is finding it increasingly difficult due to its economic dependencies.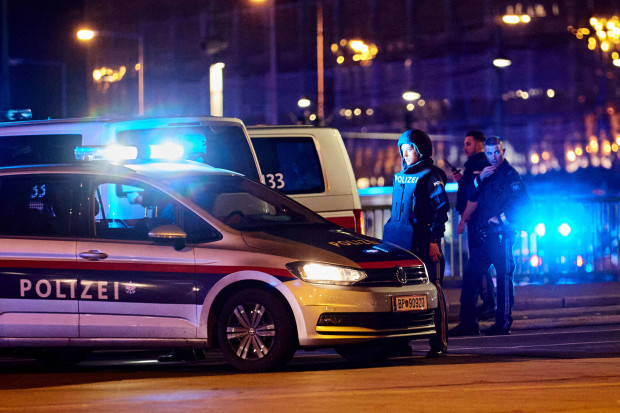 interview
Security expert Ralph D. Thiele: "Do not let terrorists and Islamist agitators in"
One thing is clear: none of the parties involved have any particular interest in the complete truth leaking out to the public. Russia and China alone want to make it clear how well their authoritarian regimes can deal with pandemics and how weak democracies are.
The different interests are too mixed. America does not want to emphasize that coronavirus research in the USA was originally relocated to China after too many laboratory accidents occurred.
Many question marks remain. Biden's Enlightenment Directive will not provide all the explanations. Why this is so, explains Ralph Thiele, who in his previous military career was deployed in a large number of important national and international, security and military political leadership positions. He is considered to be very well informed and takes an incorruptible look behind the scenes. Because at the moment there are a lot of fundamental changes in the relationship between the West and China – the corona crisis is being used as an explosive device.