The demand for online learning has escalated during the pandemic, with increasing numbers of students turning to search engines like Google for additional help with homework and other assignments. But for some young and less experienced online users, finding the information they need at a level they can understand can be challenging.
A team of computer science students from Johns Hopkins University's Whiting School of Engineering and Georgia Institute of Technology has created a custom search engine, Searchin', to provide those students with age- or education-appropriate information. In fall 2020, Searchin' won four awards at HopHacks, a bi-annual hackathon hosted by the Department of Computer Science at Johns Hopkins University. The project also received funding from the Student Initiatives Fund, and has received awards from FastForward U, DigitalOcean, and Domain.com.
Searchin' is the first-ever technology focused on giving users this kind tailored result, says Samuel Nathanson, the team leader and a master's student in the Whiting School of Engineering. He conceived the idea after a personal experience trying to get information online.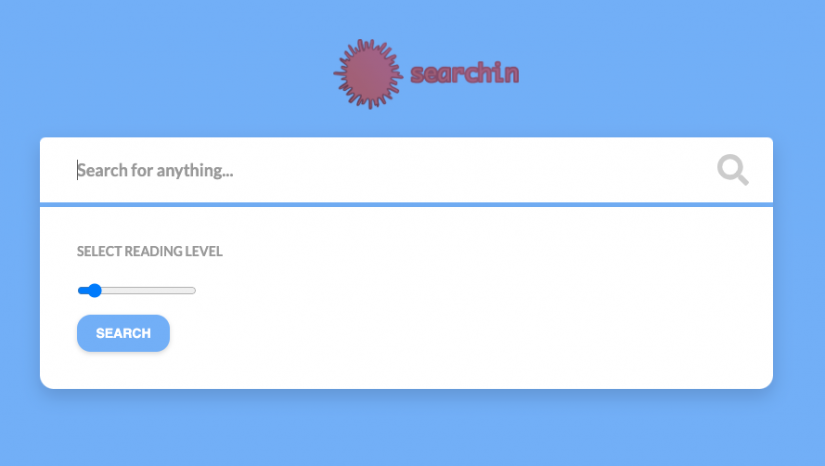 "A few months ago, I wanted to learn more about how cholesterol affects my health, so I asked Siri, my virtual assistant, to tell me more about cholesterol," said Nathanson. Siri responded with advanced and scientific information, which Nathanson knew would be inaccessible to most people. After this experience, Nathanson teamed up with John Dill, a first-year computer science major at Johns Hopkins University and Richard Sciotti, a computer science master's student at Georgia Institute of Technology, to find a solution.
Relying on Google's application programming interfaces and key insights from natural language processing, Searchin' assigns a readability score based on the end user's profile and then provides reader-appropriate search results. The team also engineered a new browser extension so that users can see a grade level with each search result on Google.
"Searchin' makes it easier for students to search the web efficiently by giving them a heads-up on whether the source matches their reading level," says Sciotti, who is studying for his master's degree in computer science at Georgia Tech.
Searchin' is also ideal for children with learning challenges, as it allows them to go at their own pace, team members say.
"Searchin' makes it easier for students to find web content tailored to their reading level and is very useful to students with learning challenges who may struggle to find appropriate content on their own," says team member Dill, a first-year computer science major at Johns Hopkins. "[It is] is especially relevant during the pandemic because many students now need to use computers to find information on their own.
The Searchin' team is currently looking for beta testers, feedback from educators, and parents of children with learning challenges. Those interested can contact Samuel Nathanson for more information.