Buying an Audi S1 ​​Sport Quattro? Actually impossible. A French collector managed it. Now one of the rally monsters is being auctioned. It drove in the Race of Champions and stood in the museum for a long time.
The Audi Sport Quattro S1 is the most expensive car from a collection of seven Group B rally cars that Artcurial will auction on February 5, 2021. The Quattro is one of the most legendary rally heroes of that time: Audi was the first manufacturer in 1981 to drive with all-wheel drive and turbo rallies and thus repeatedly defeated the competition: two drivers 'and two brands' championship titles came together by 1987. With a chirping turbocharger, a grumbling five-cylinder and brutal acceleration – even on gravel in under five seconds from zero to 100 km / h – the short Quattro became a legend.
Audi shortened the Quattro to the Sport Quattro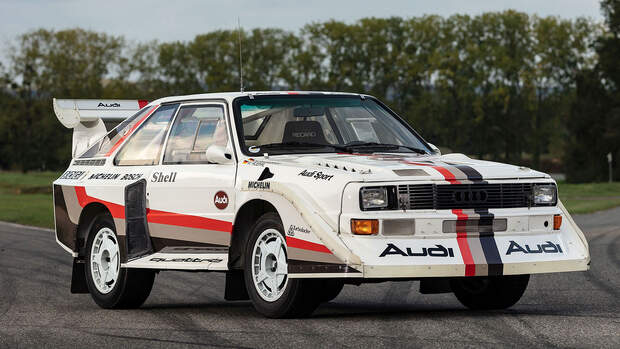 From 1984 – not only a legend for German fans – Walter Röhrl joined the team. But the Sport Quattro caused problems in the 1984 season: the engine got hot and the gearbox didn't work. The competition had meanwhile built mid-engined cars that were lighter and faster than the S1. Audi worked on the weight distribution of the basically top-heavy Quattro and had Porsche develop a dual-clutch transmission to improve acceleration. In the end, the S1 was as good on gravel as it was on asphalt. Spoilers the size of tail units should calm the nervous driving behavior and keep the car on the track.
Walter Röhrl drove up Pikes Peak in record time in 1987 with a Quattro E2. In the previous two years, Michèle Mouton and Bobby Unser had already set records with the S1 when driving up the mountain.
Quesnel needed patience to purchase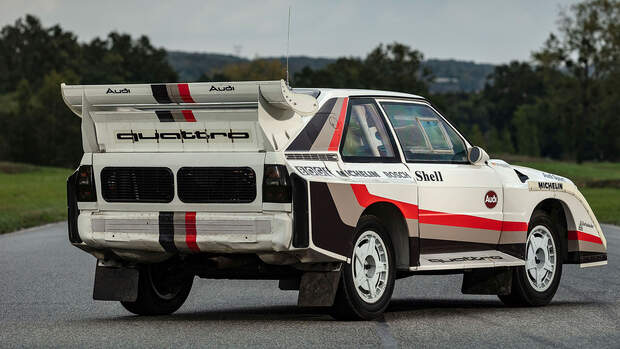 The French motorsport manager Olivier Quesnel saw one such in the 1988 "Race of Champions". Quesnel wanted the car, Audi refused. Only after he had turned on Jean Todt and Michèle Mouton did it work after a while: Quesnel was able to buy the car for his museum. When it was taken over on September 14, 1988, the car had 1,000 kilometers on the clock and was the only competitive event behind it in the Race of Champions.
Saby, Vatanen and Mouton drove the car
In the years that followed, Quesnel let Bruno Saby, Ari Vatanen and Michèle Mouton drive the S1, otherwise had the car overhauled in the museum and the engine overhauled in the early 2000s. Artcurial estimates the value at 1.0 to 1.3 million euros.
Conclusion
An original Audi Sport Quattro S1 is rarely for sale – after all, only a low double-digit number of cars was built and not all of them survived. The price in gullwing regions seems reasonable for a Group B hero even if the car never took part in a round of the World Rally Championship.